Tutus And Tiny Hats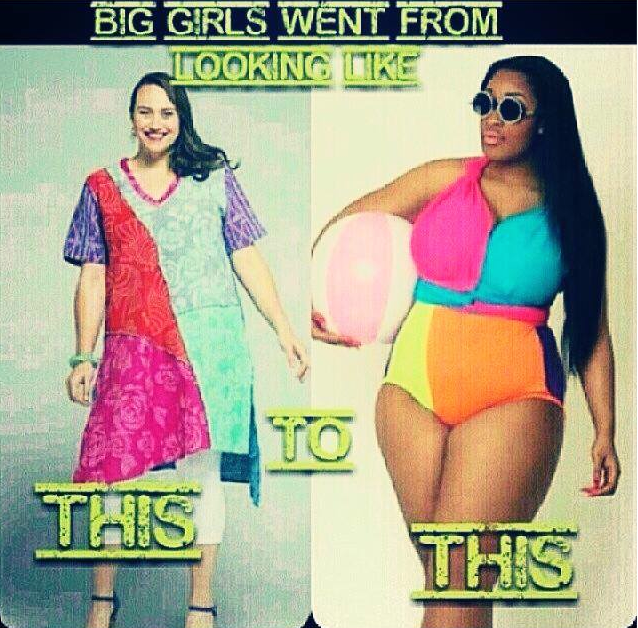 I saw this meme floating around Facebook (source), and it really rubbed me the wrong way.
I'm all for breaking down stereotypes and expectations about how fat women should dress. I'm all for criticizing media that only present fat women wearing certain styles, or retailers that sell us a narrow range of options based on the erroneous perception that we don't want to show off our bodies. I'm all for promoting retailers who sell fresh, fun, and edgy designs in plus sizes.
But I'm not ok with implying that there's something wrong with wearing loose-fitting garments, or that the woman on the right is more stylish, attractive, proud of her body, or deserving of celebration than the woman on the left.
I'm not ok with setting up fatshion hierarchies, privileging certain styles and amounts of skin shown. I'd much rather focus on expanding our options and encouraging all fat women–and men…
View original post 71 more words